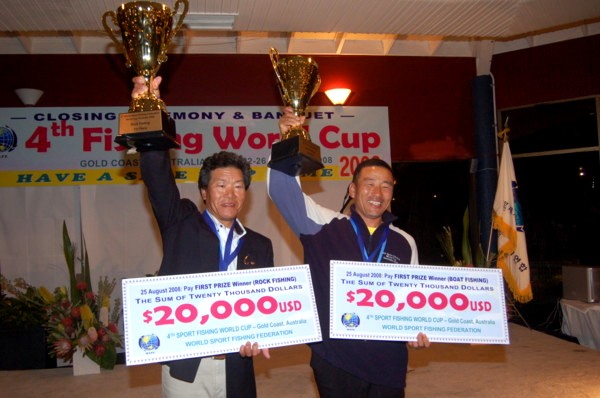 The Closing and Award Ceremonies were held at "Elevations Garden", the restaurant on a hill across the river which flowed by the Tallebudgera Leisure Center.
Mr.Enrique Ledesma has served as MC. The ceremonies started with Australian National Anthem, followed by the introduction of each national team, Closing Address by Mr. Yoshiyuki Arai, Farewell Address by President Tae Geun Yoon, the announcement on the Tournament Results by the head of Judges Mr.Won Kyu Yim, and Prize Giving by senior officials.
Along with the fishing competitions, the WSFF General Assembly was held in the presence of the representatives from each member state. One of the important agenda to discuss was the decision on the next host country for the 5th FWC. Japan came up with the application to serve as the host for the second time, which was welcomed and accepted by all the members. The highlight of the ceremonies was the transfer of WSFF flag from Australia to Japan.
While the dinner was served, national teams demonstrated their talents in singing and dancing, leading to a perfection of the FWC objective, the international friendship and world peace.
Competitors have exchanged their national uniforms, and promised to each other to meet again in Japan in the year 2011.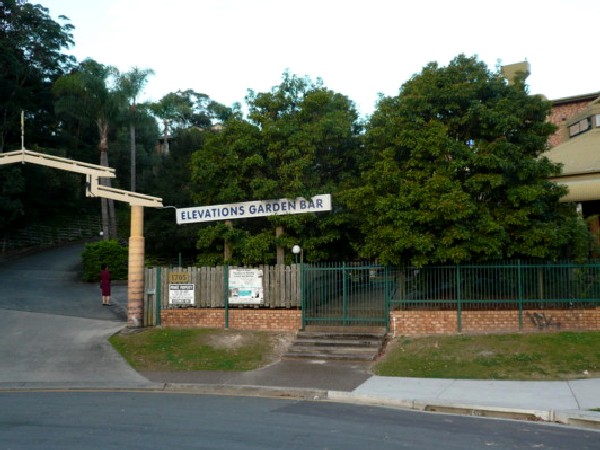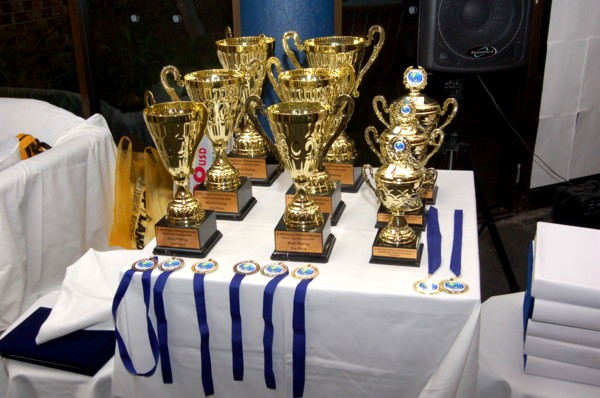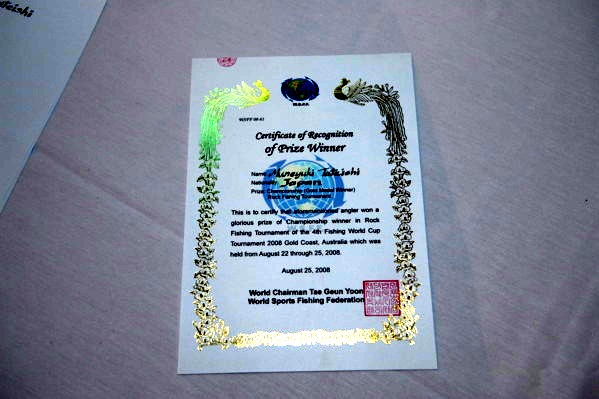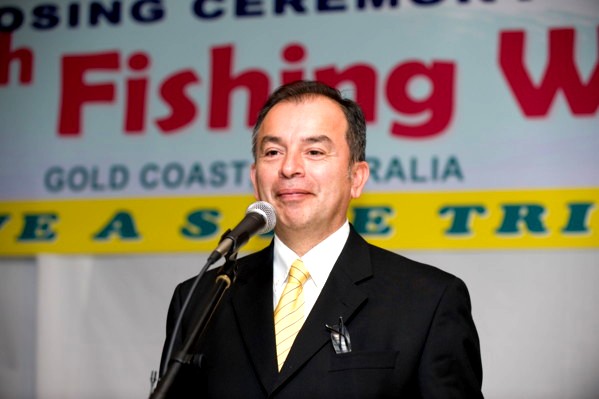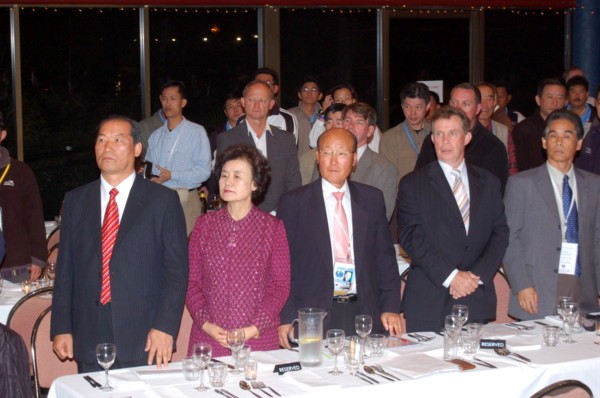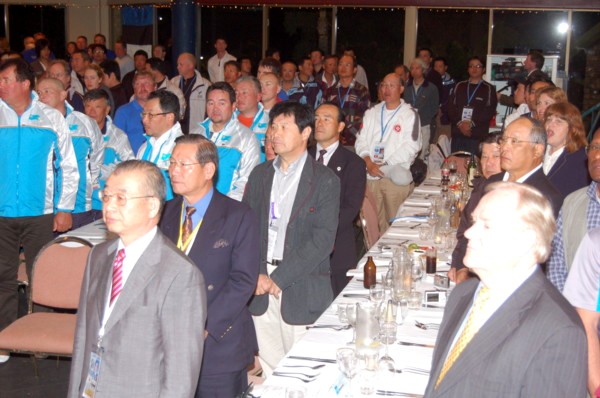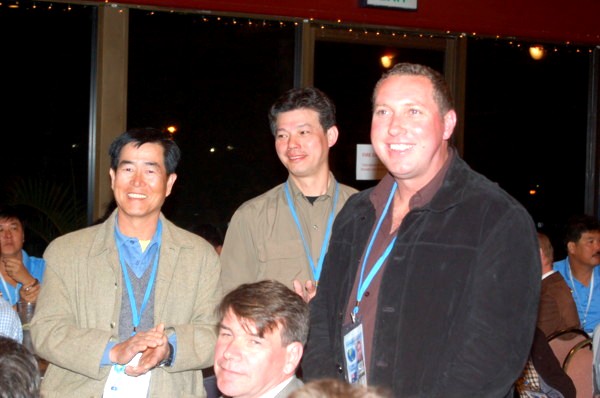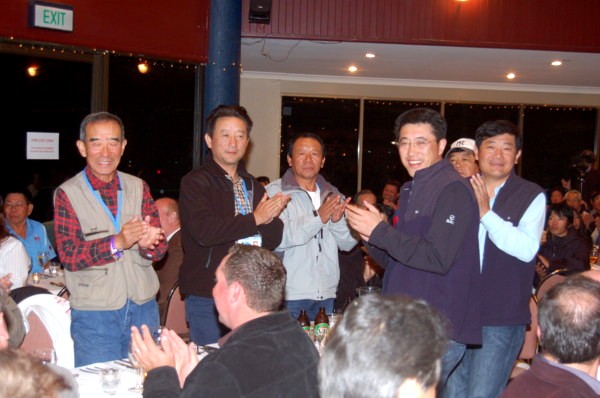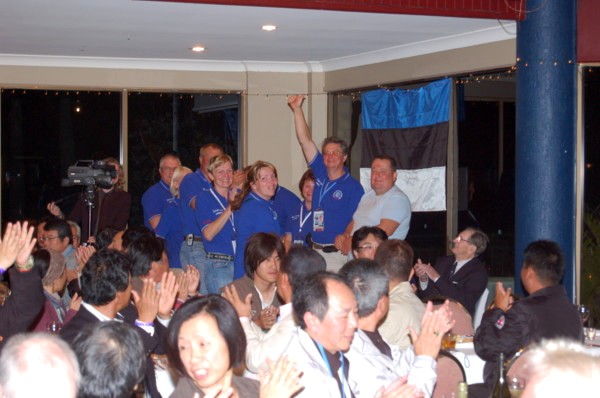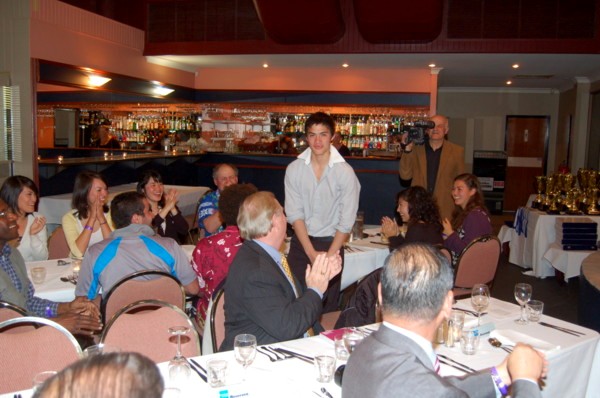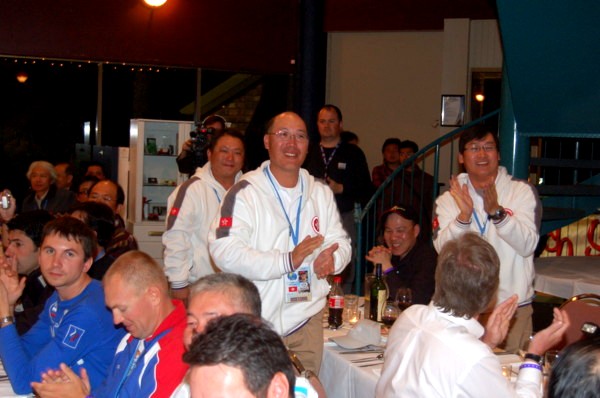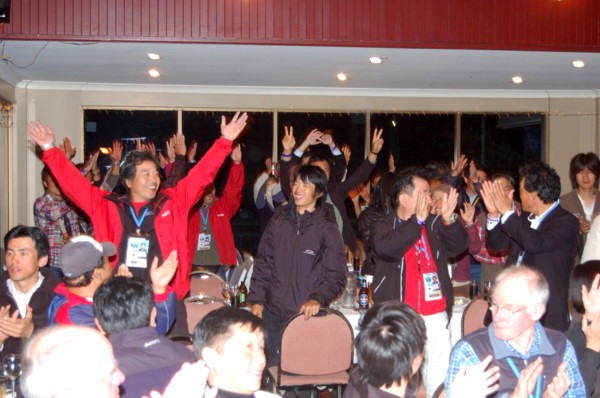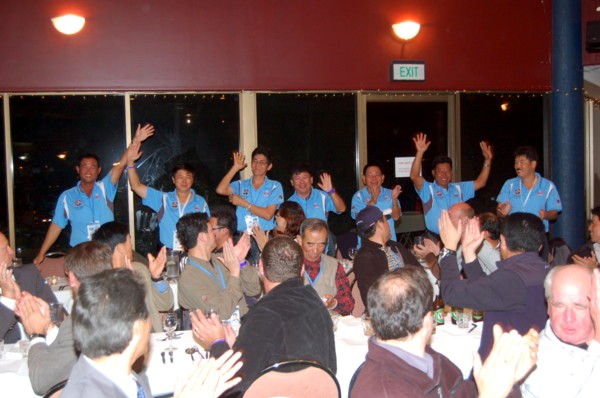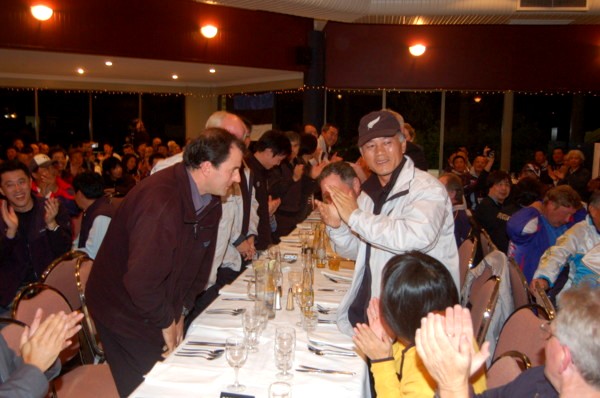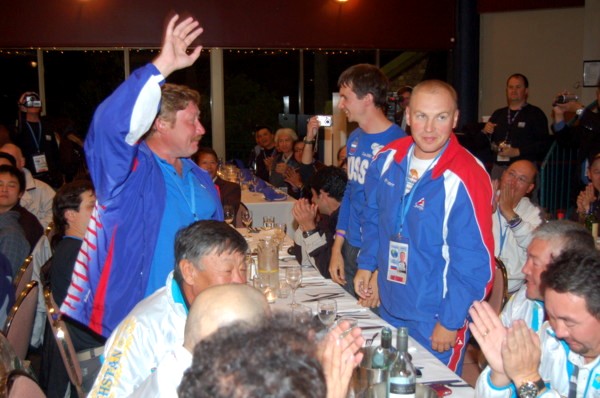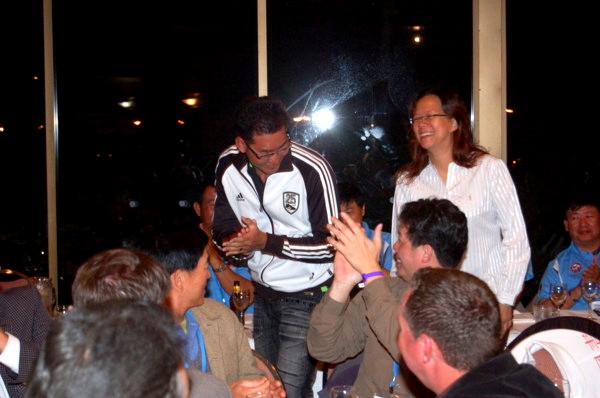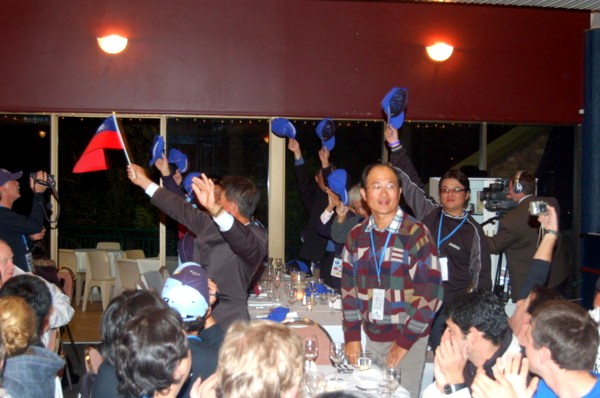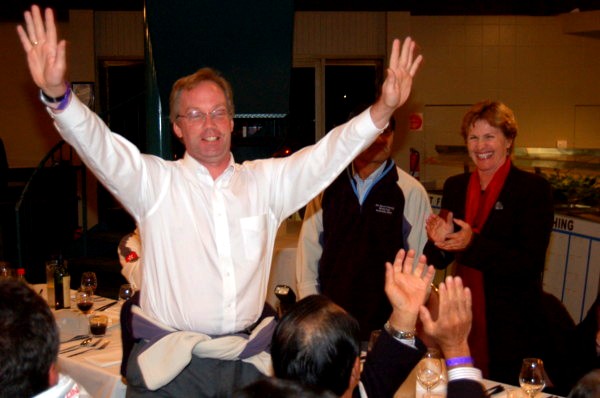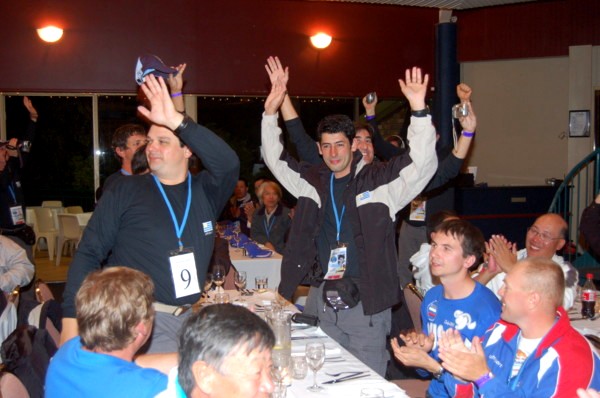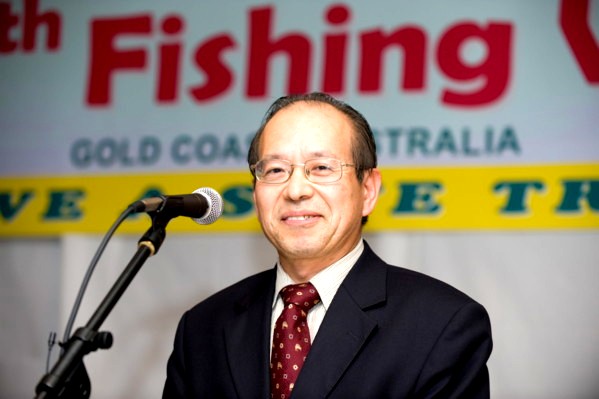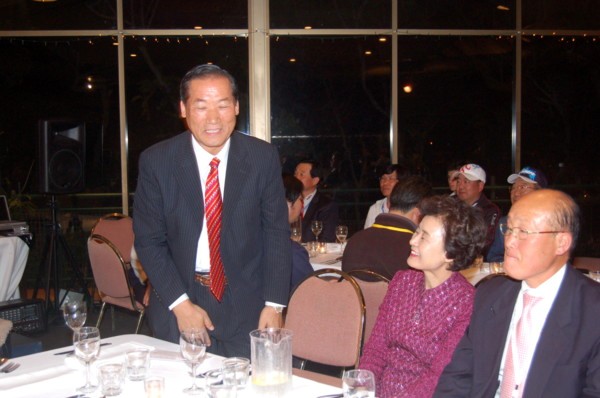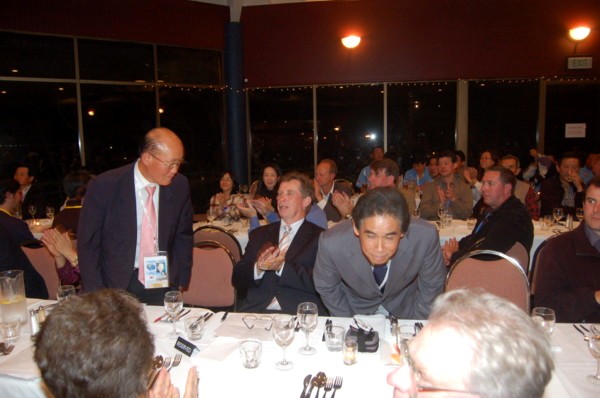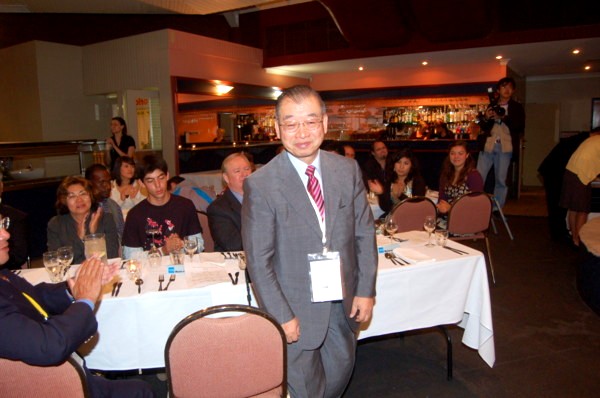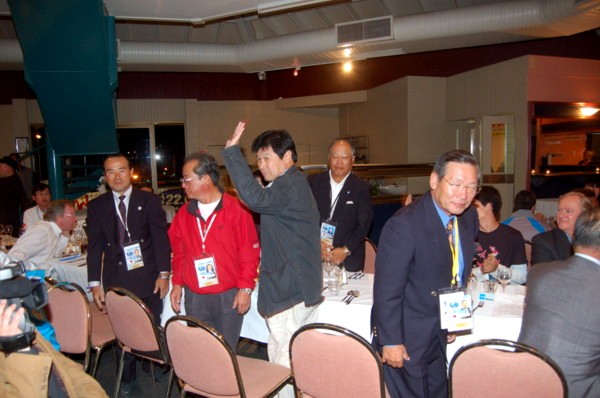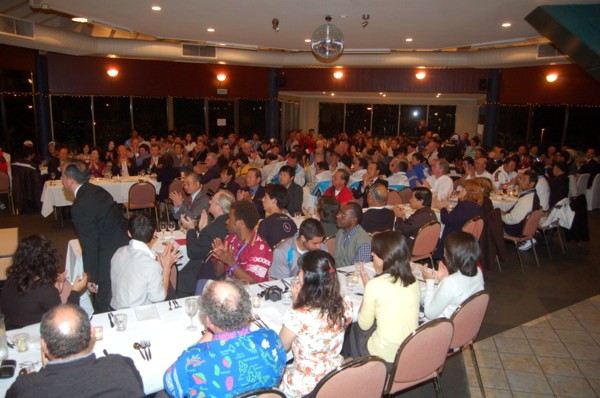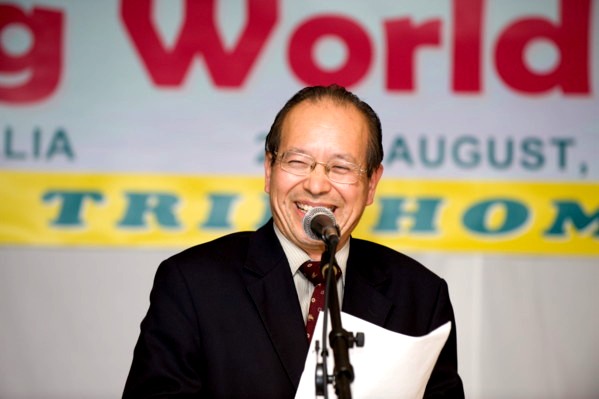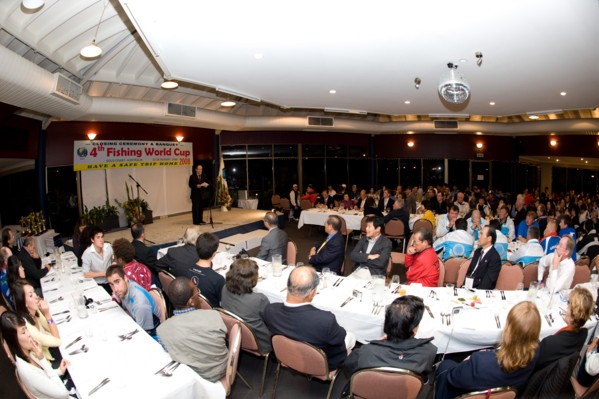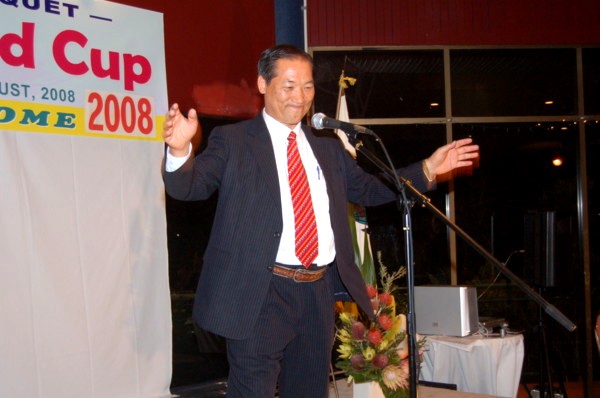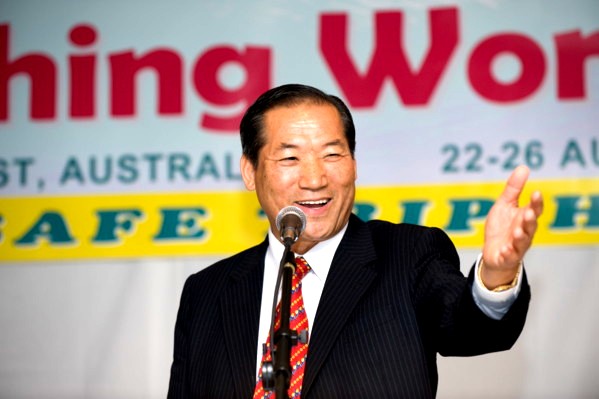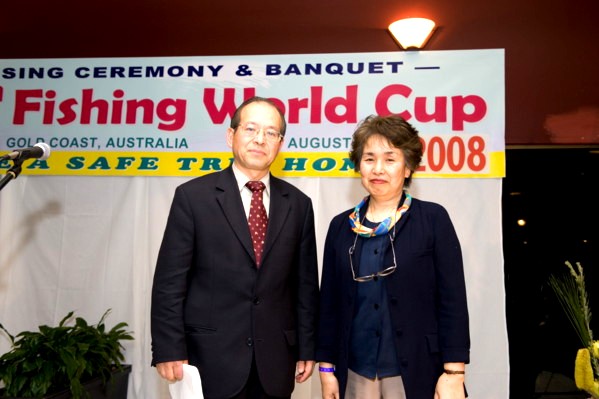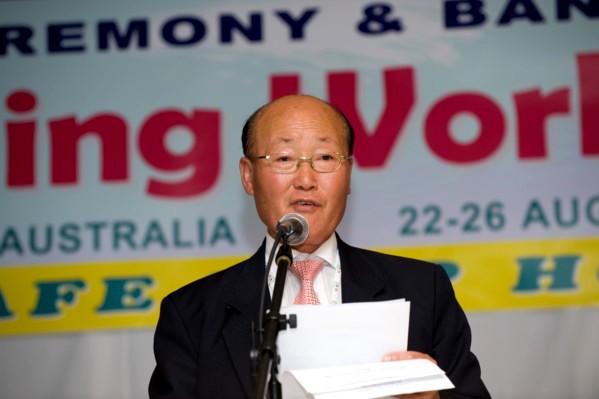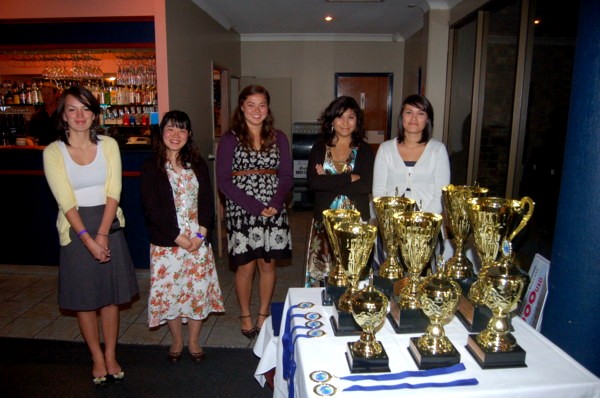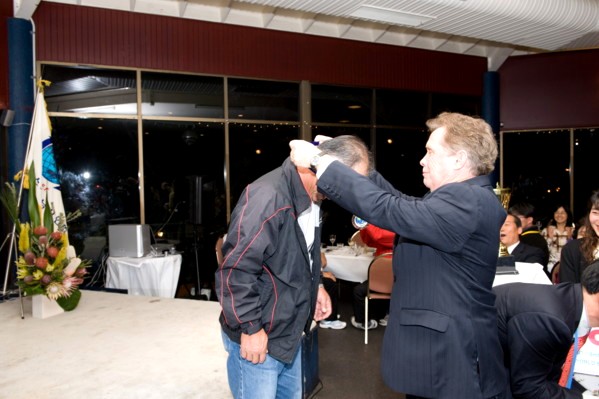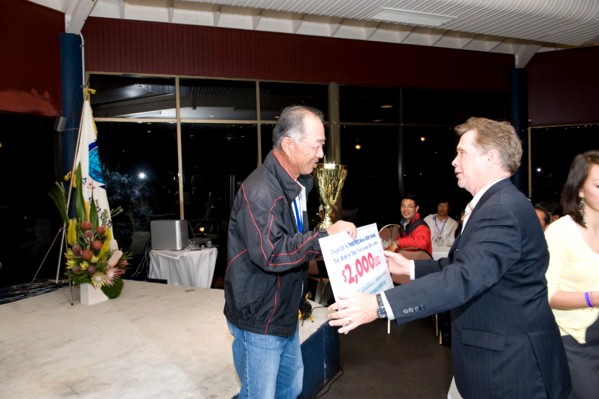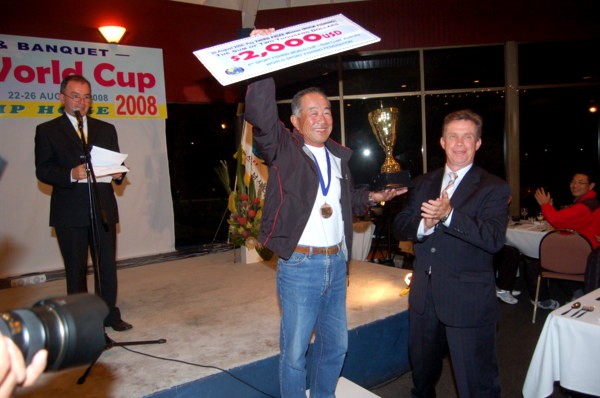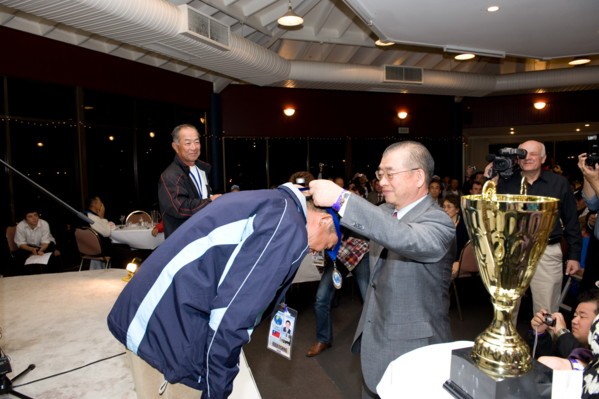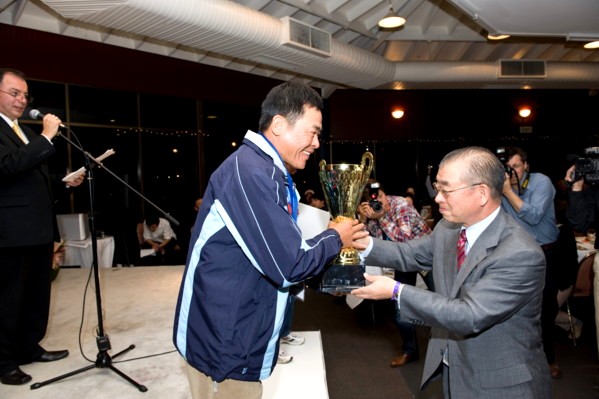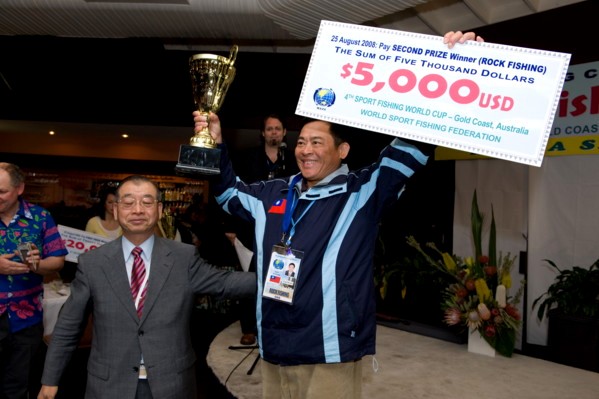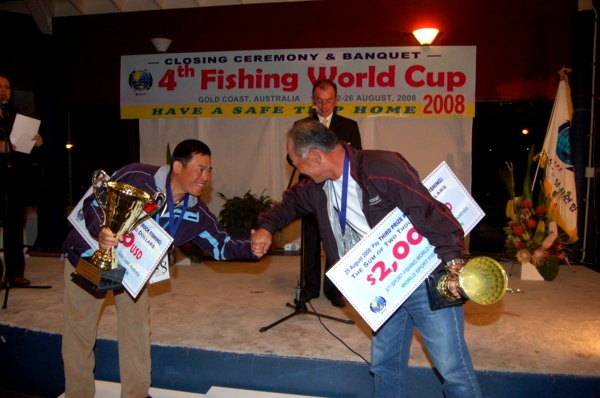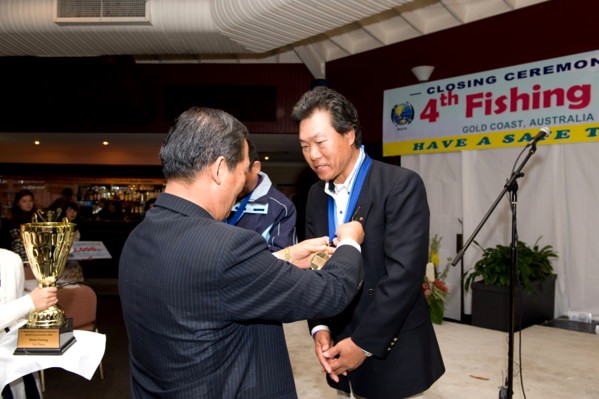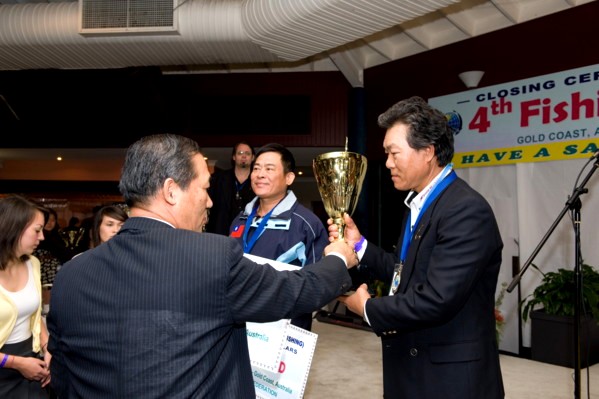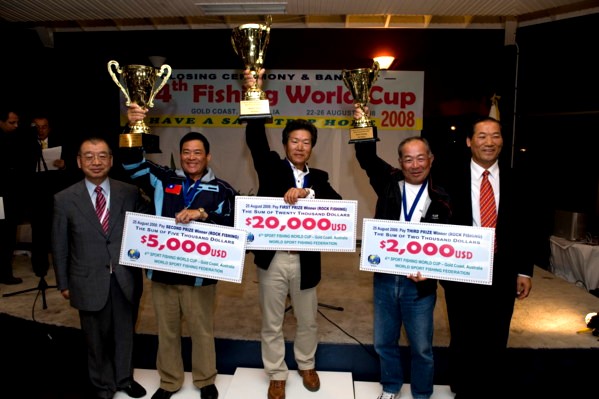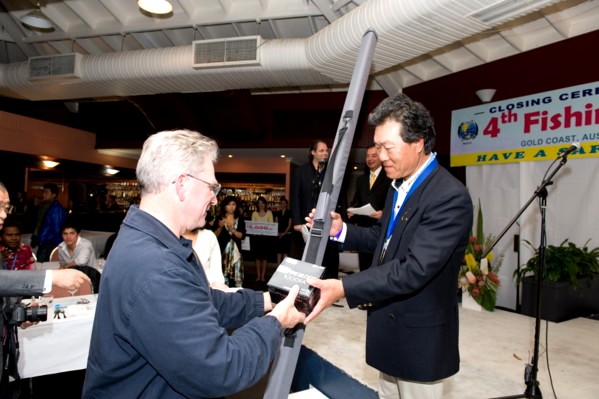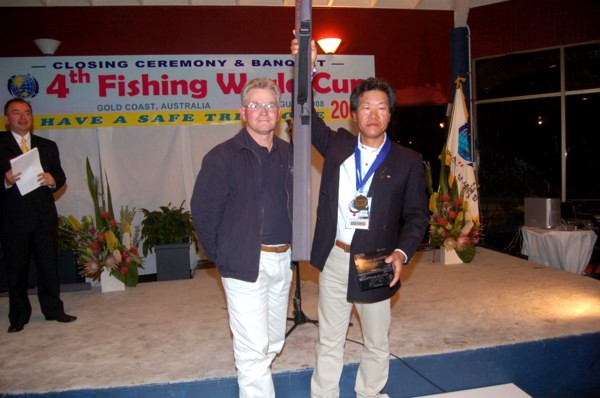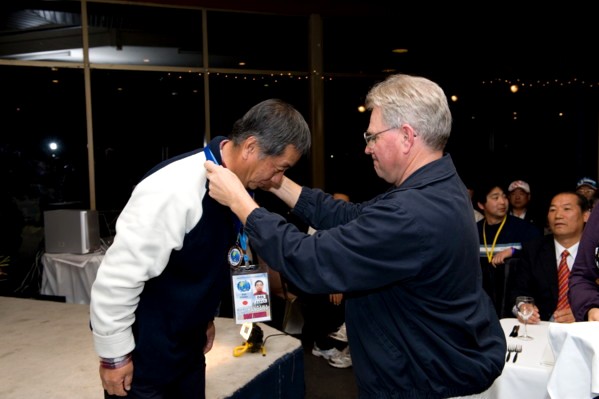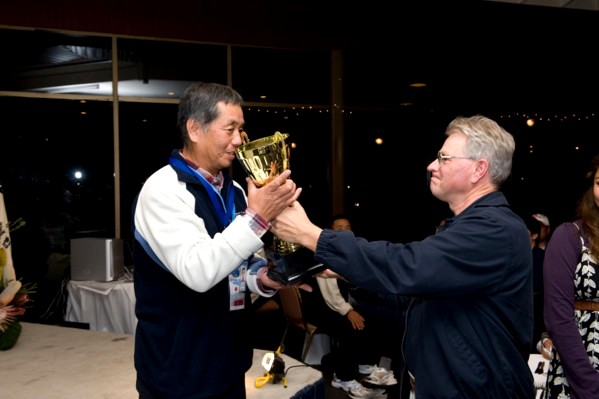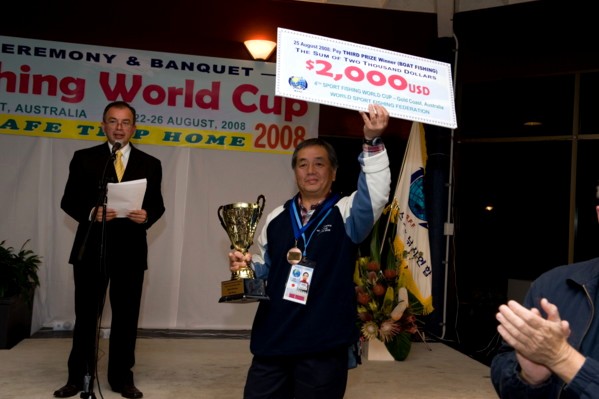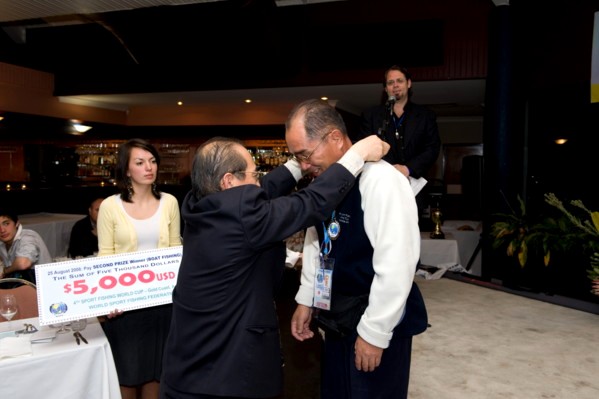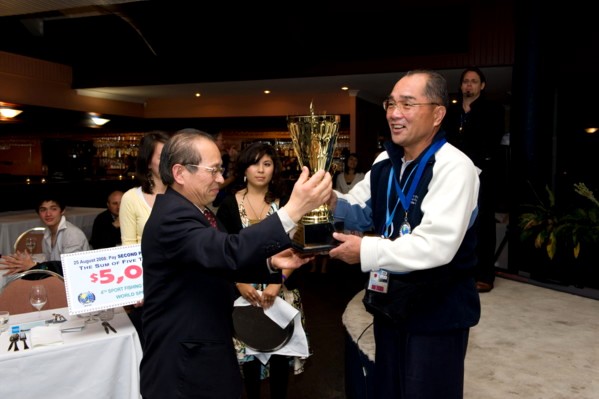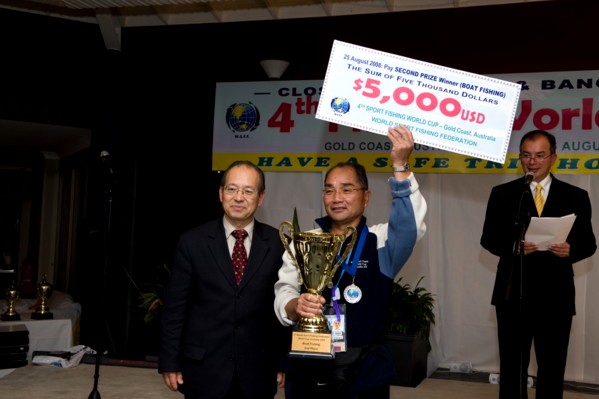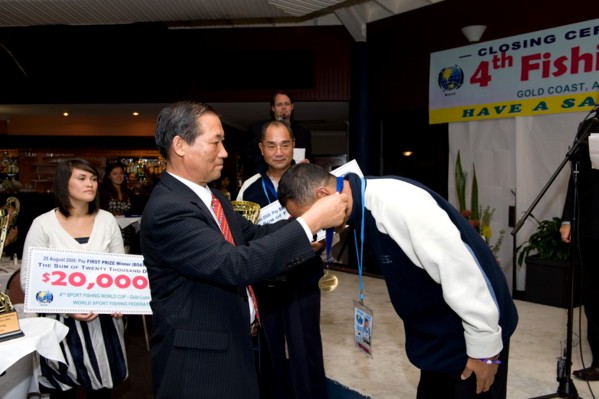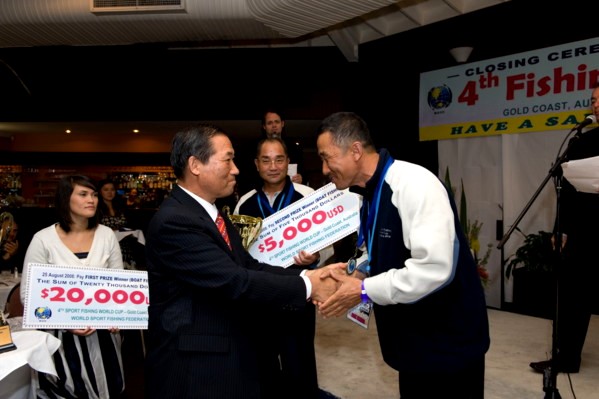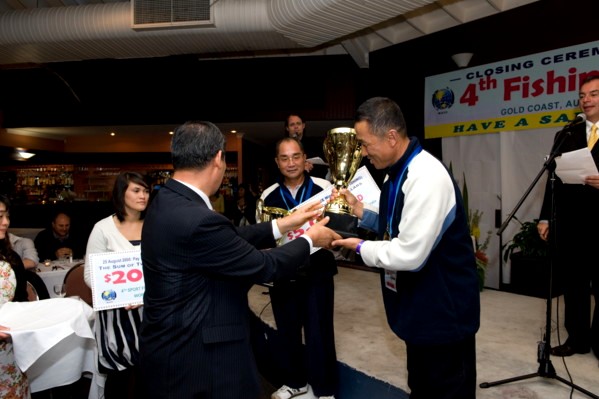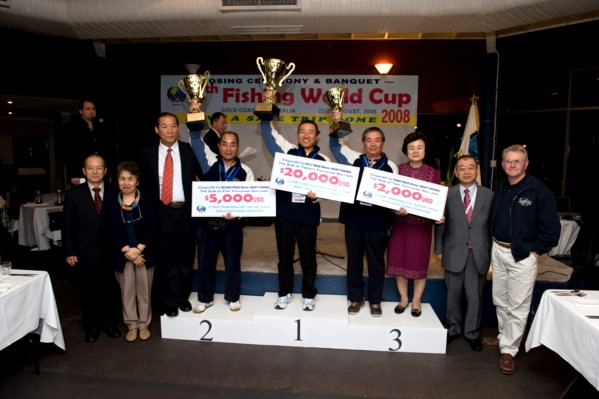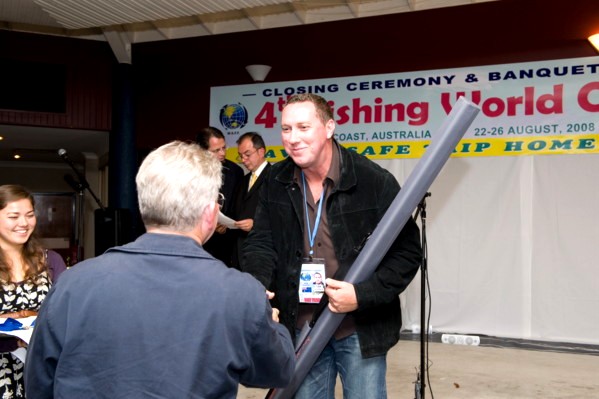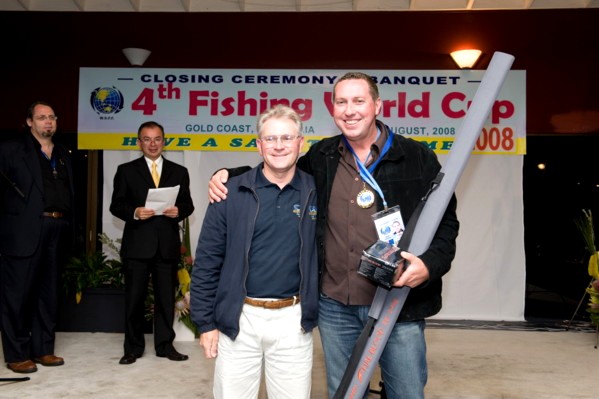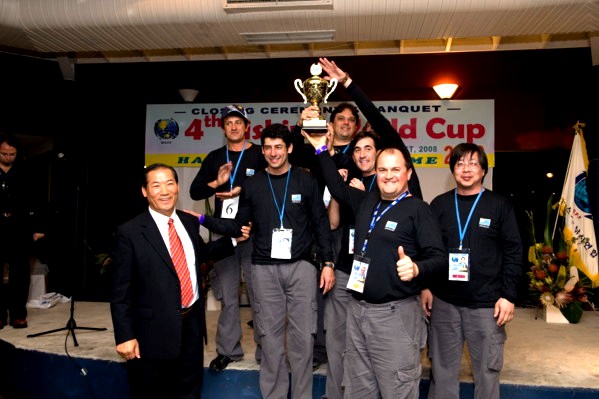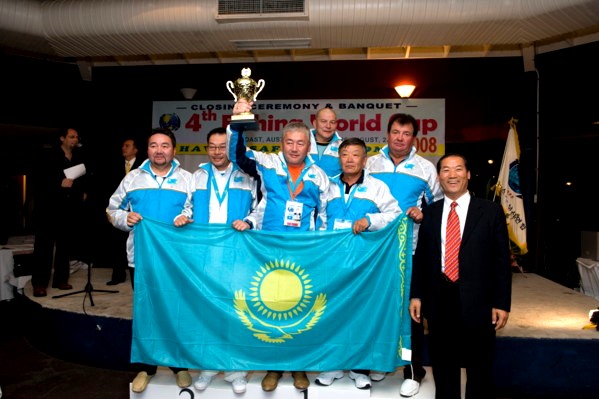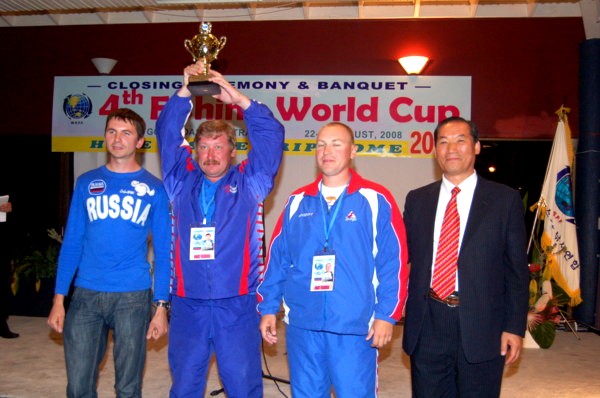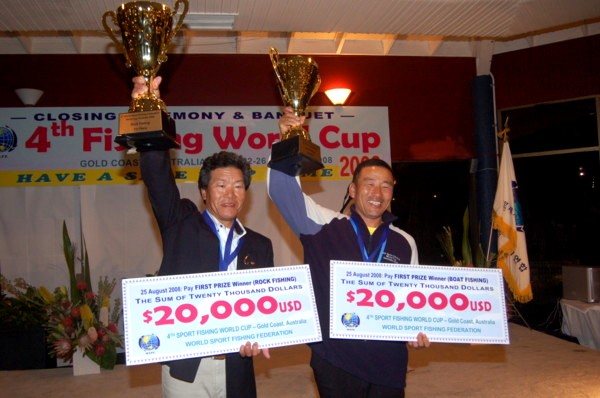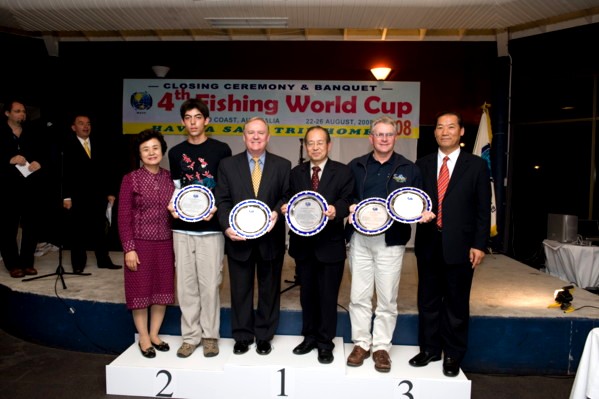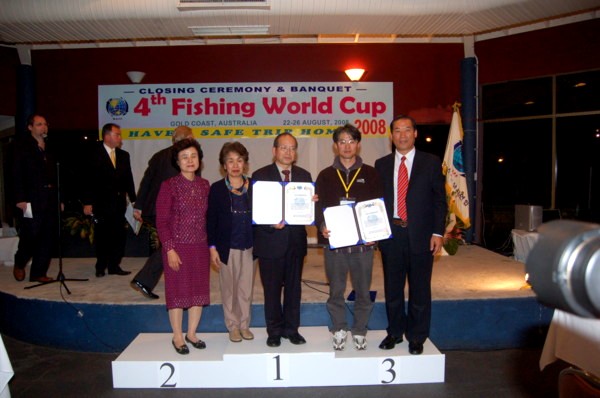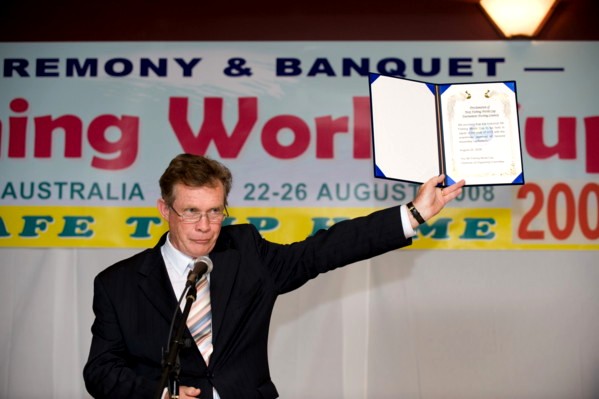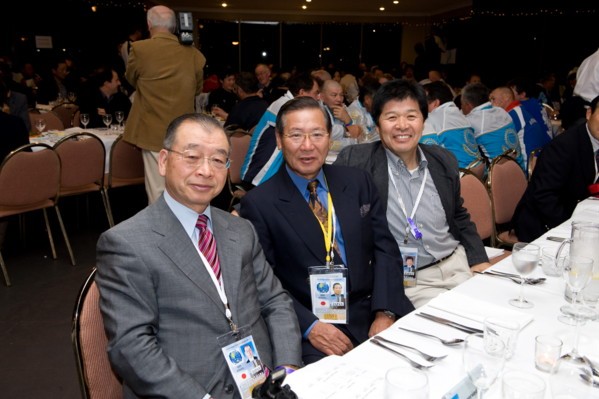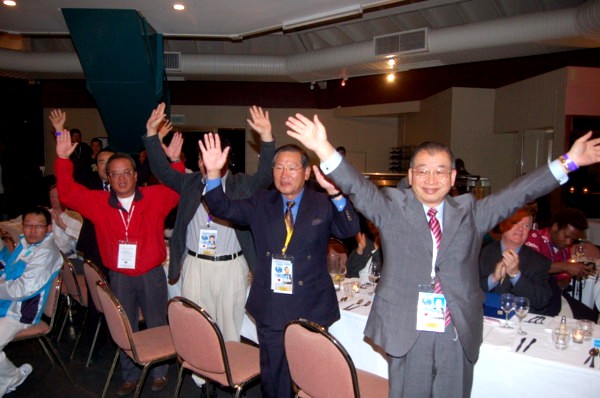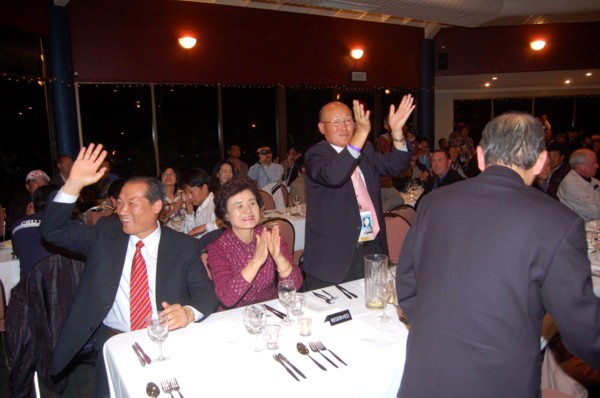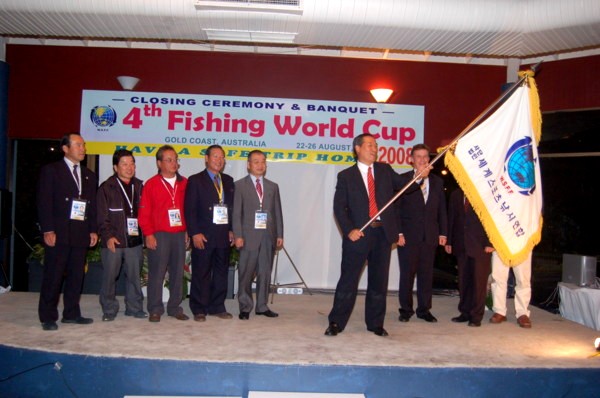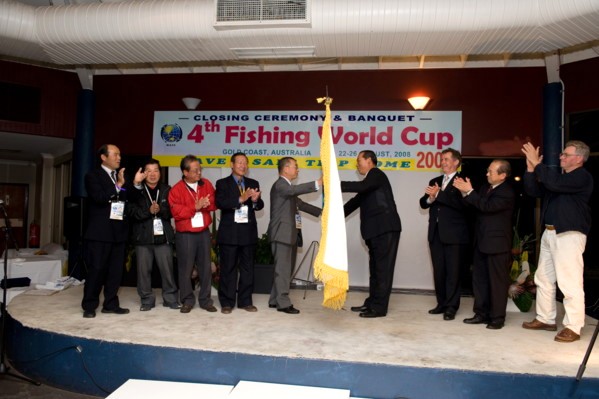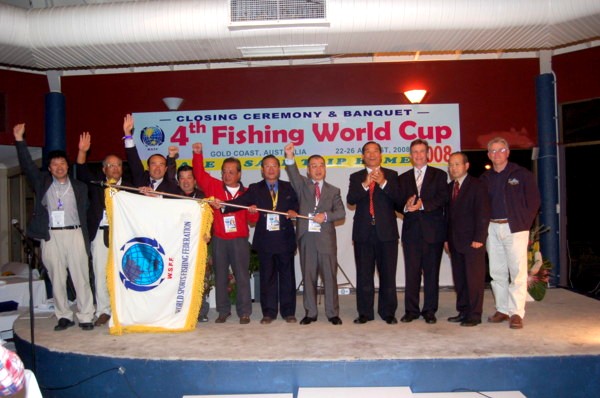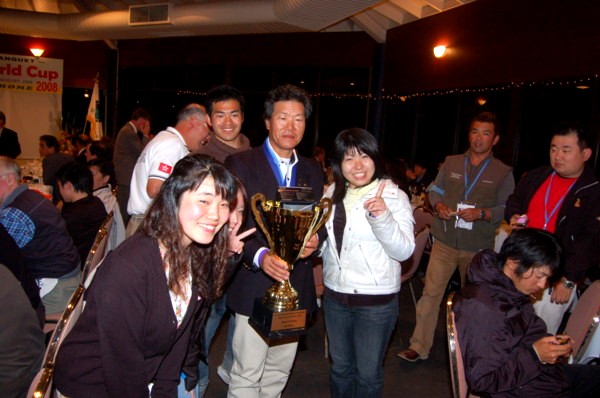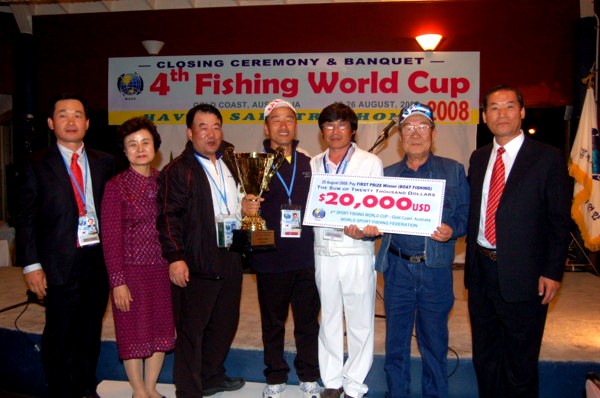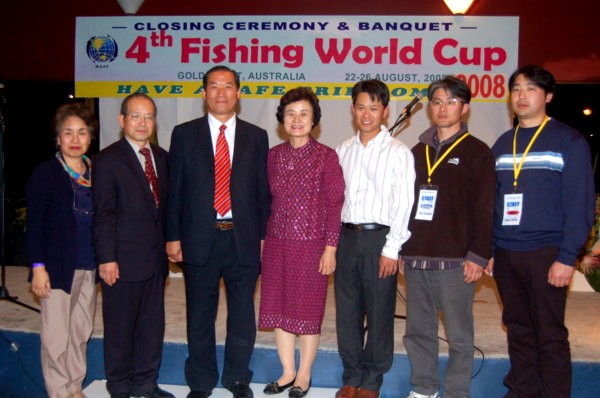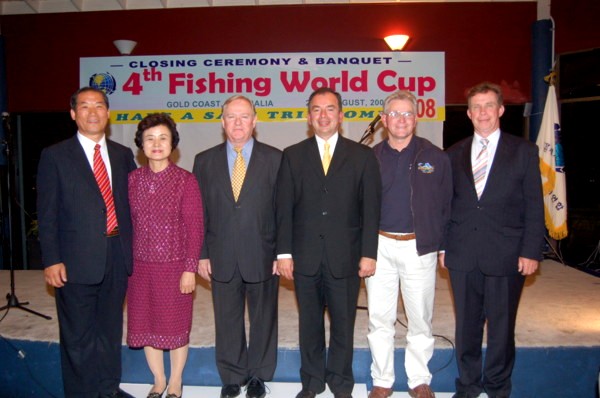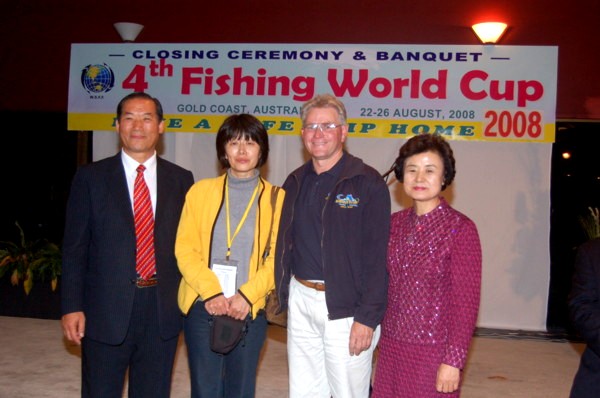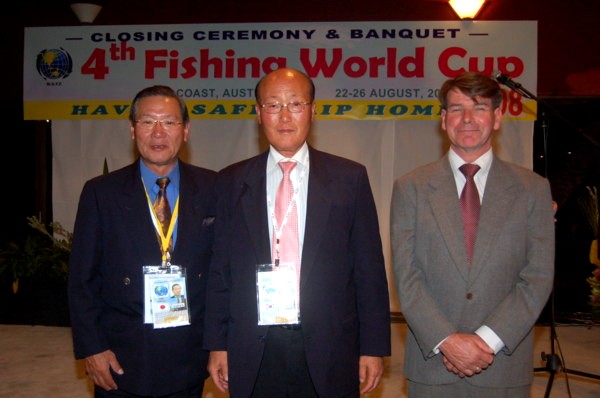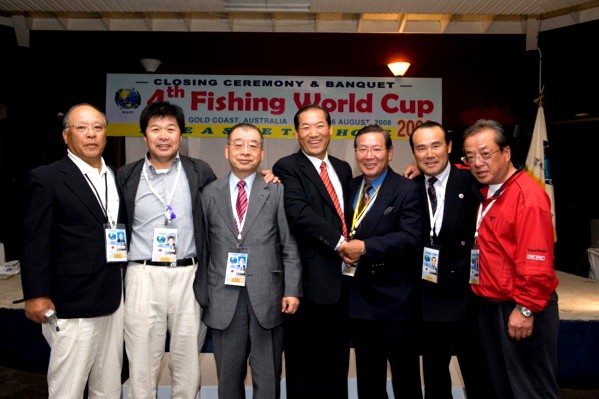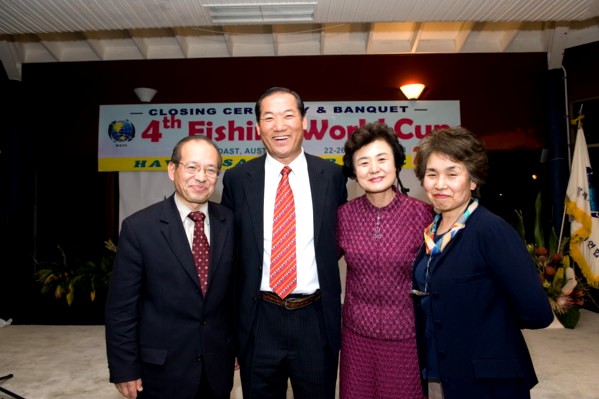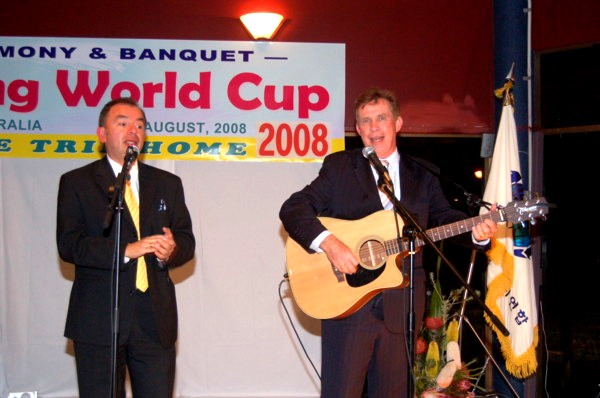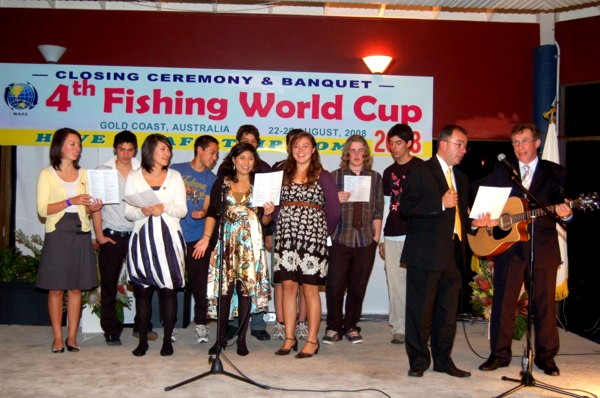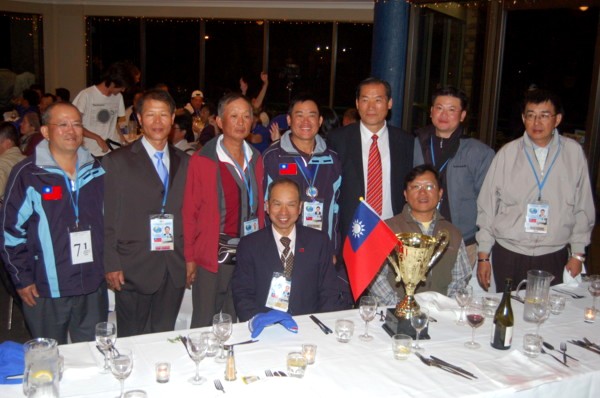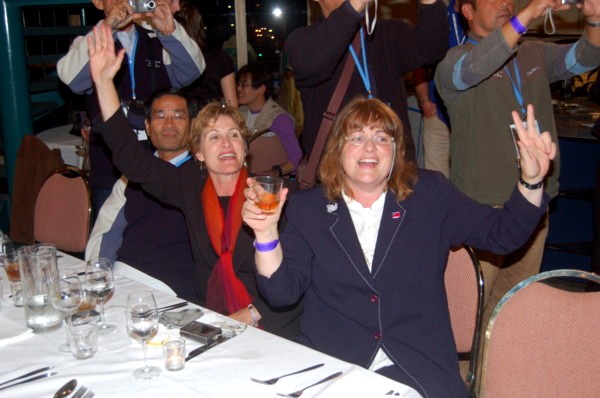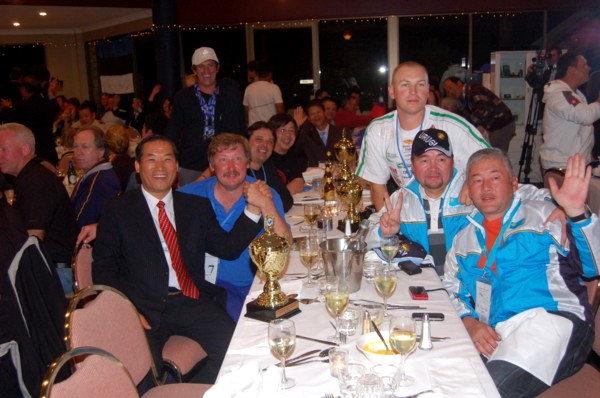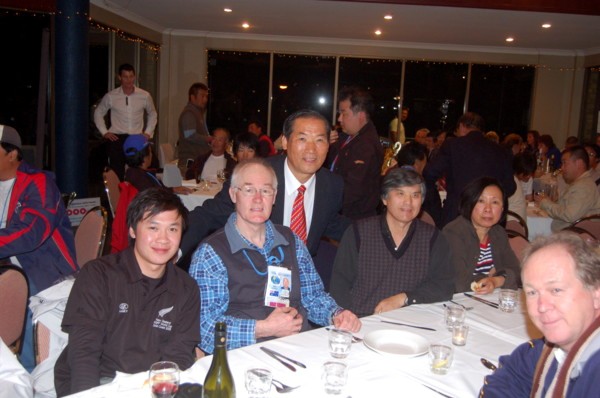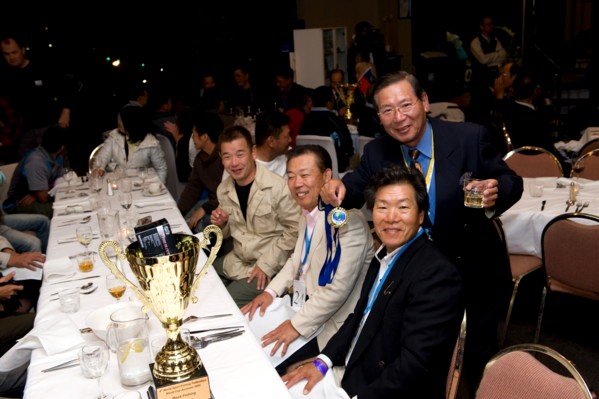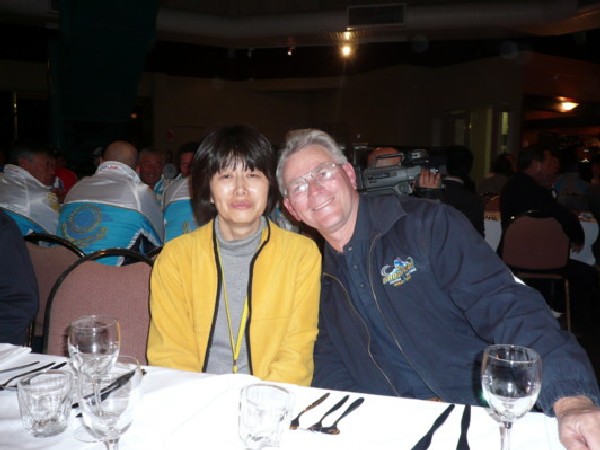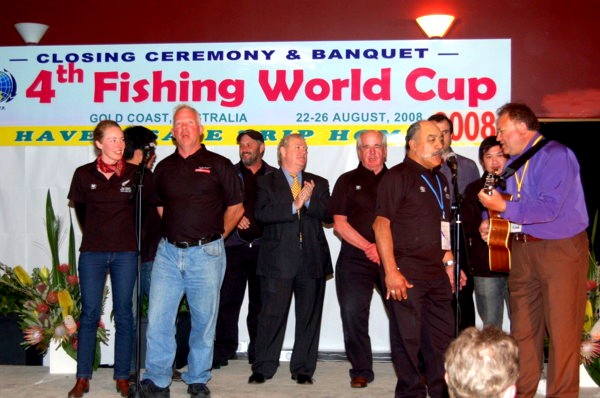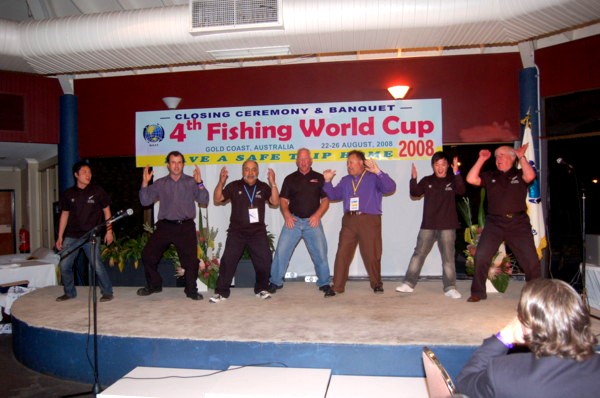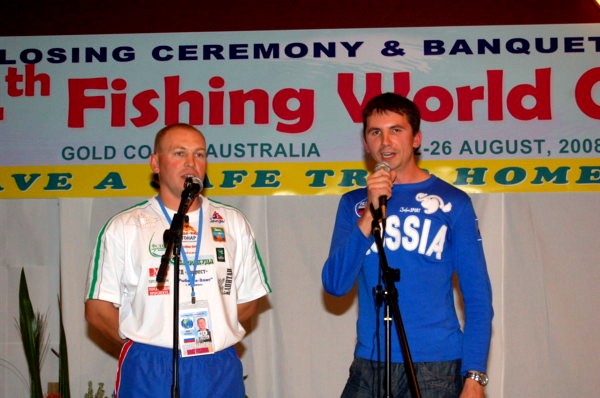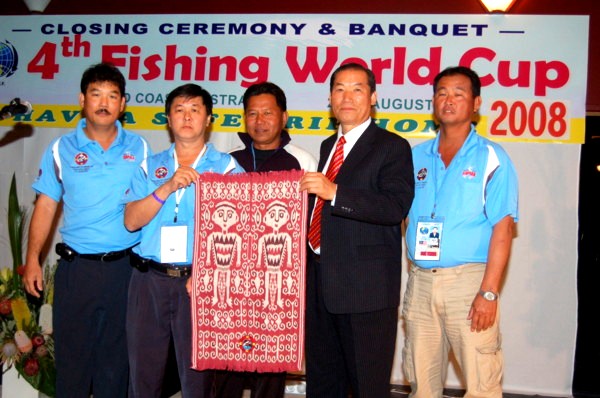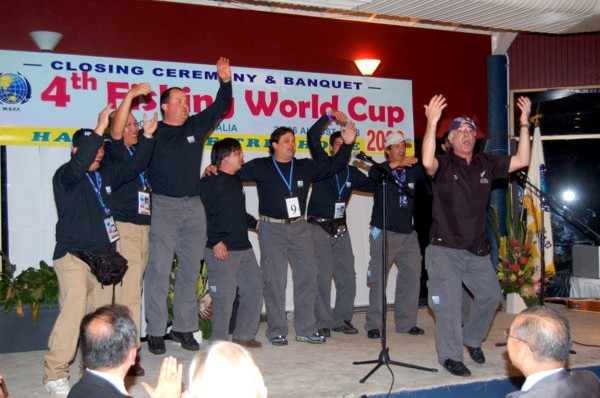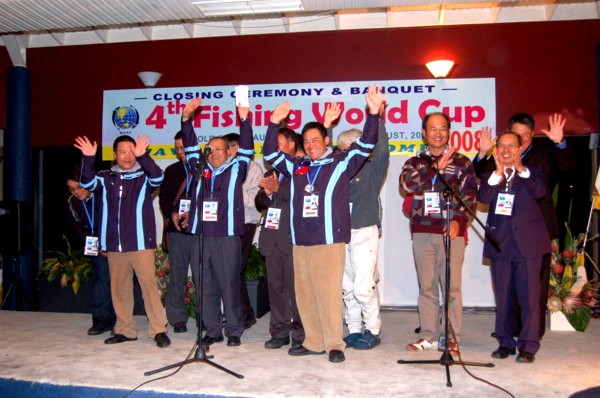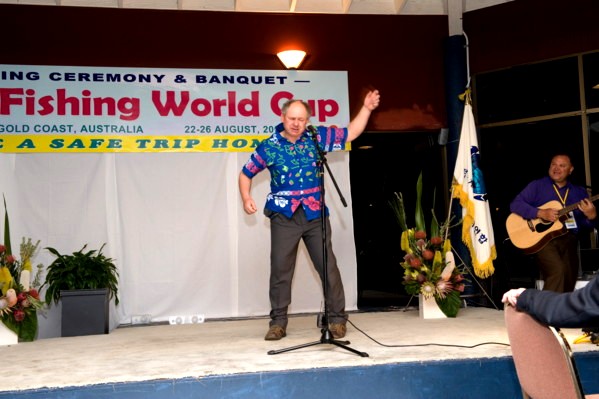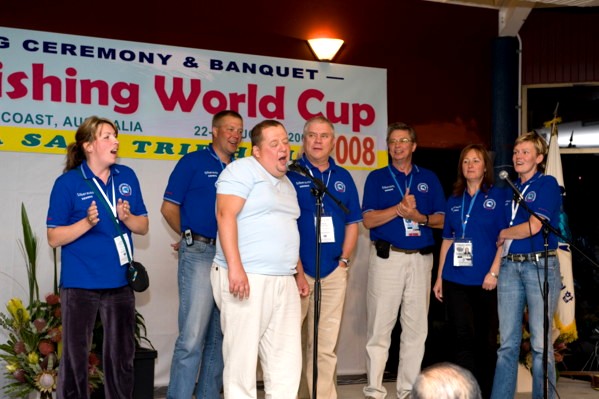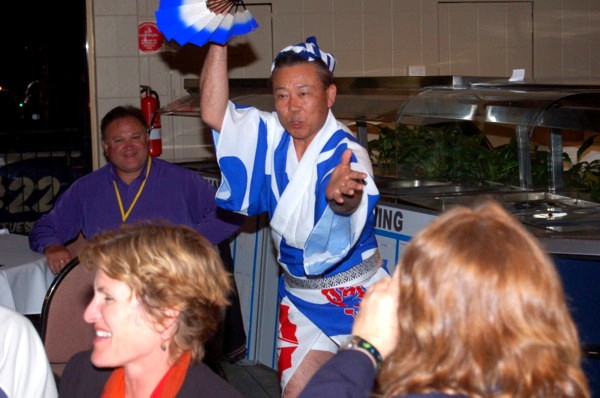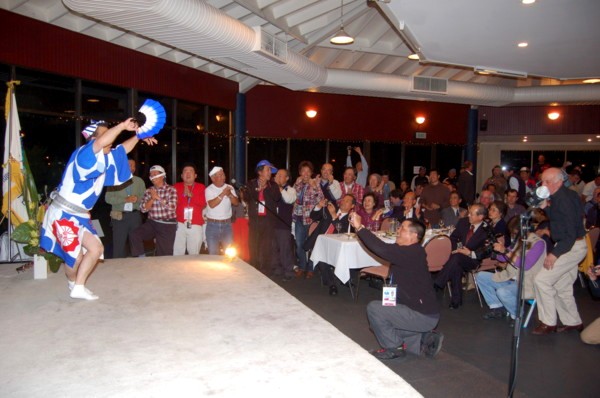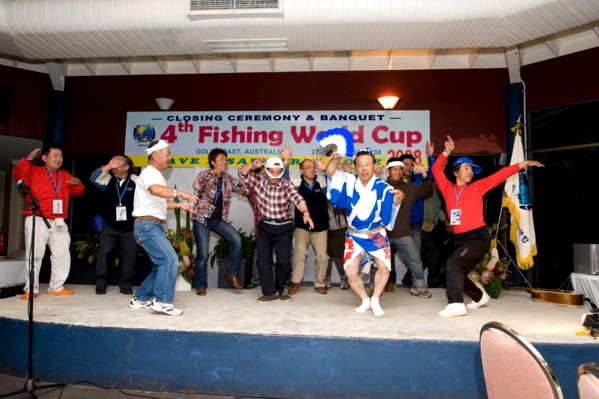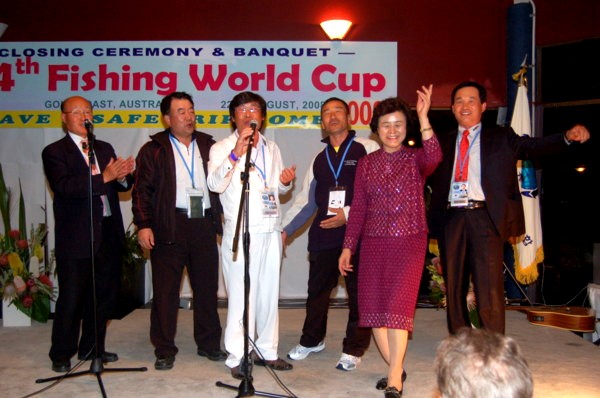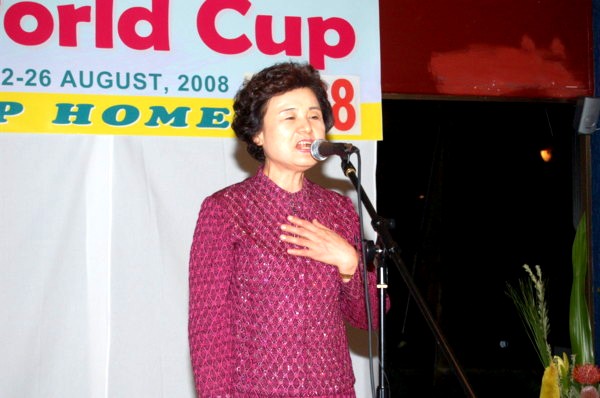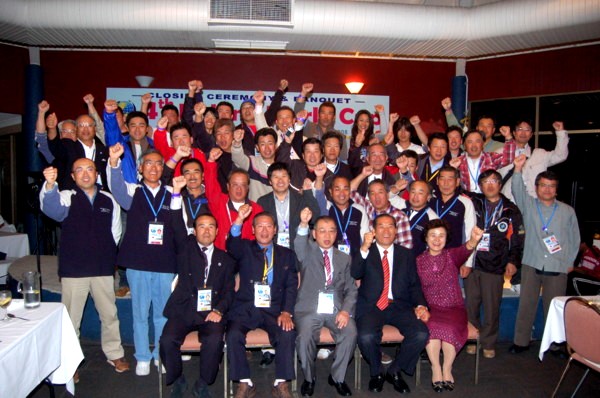 -------------------------------------------- ◇MORE◇ --------------------------------------------